Environmental Policy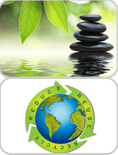 The Welfare of the customers and communities we serve, the well-being of Gould Fasteners' employees as individuals and as a sound organization, and the reputation for environmental conscientiousness that we seek, all depend on our commitment to environmental excellence. The drive to lead is an intrinsic part of Gould Fasteners way of life, and our work in the environmental area is no exception.Our strict Environmental Policy and the accompanying performance measures are all examples of the way Gould Fasteners is working toward protecting our planet.
From the recycling of all products (paper, glass and metal), to ensuring that all products supplied by Gould are free from harmful chemicals, Gould Fasteners continually searches for ways to eliminate waste from daily business activities.
Together we can make a difference.
Gould Fasteners certifies that none of the products they supply contain nor are manufactured with the following substances:
Class 1

Chlorofluorocarbon-11
Chlorofluorocarbon-12
Chlorofluorocarbon-113
Chlorofluorocarbon-114
Chlorofluorocarbon-115
All isomers of above chemicals
Halo-1211
Halon-1301
Halon-2402
All isomers of the above chemicals
Chlorofluorocarbon-13
Chlorofluorocarbon-111
Chlorofluorocarbon-112
Chlorofluorocarbon-211
Chlorofluorocarbon-213
Chlorofluorocarbon-214
Chlorofluorocarbon-215
Chlorofluorocarbon-216
Chlorofluorocarbon-217
All isomers of the above
Carbon Tetrachloride
Methyl Chlororom
1,1,1-Trichloroethane
All isomers of the above chemicals except: 1,1,2-Trichloroethane
Class 2

Hydrochlorofluorocarbon-21
Hydrochlorofluorocarbon-22
Hydrochlorofluorocarbon-31
Hydrochlorofluorocarbon-121
Hydrochlorofluorocarbon-122
Hydrochlorofluorocarbon-123
Hydrochlorofluorocarbon-124
Hydrochlorofluorocarbon-131
HHydrochlorofluorocarbon-132b
Hydrochlorofluorocarbon-133a
Hydrochlorofluorocarbon-141b
Hydrochlorofluorocarbon-142b
Hydrochlorofluorocarbon-221
Hydrochlorofluorocarbon-222
Hydrochlorofluorocarbon-223
Hydrochlorofluorocarbon-224
Hydrochlorofluorocarbon-225ca
Hydrochlorofluorocarbon-225cb
Hydrochlorofluorocarbon-226
Hydrochlorofluorocarbon-231
Hydrochlorofluorocarbon-232
Hydrochlorofluorocarbon-233
Hydrochlorofluorocarbon-234
Hydrochlorofluorocarbon-235
Hydrochlorofluorocarbon-241
Hydrochlorofluorocarbon-242
Hydrochlorofluorocarbon-243
Hydrochlorofluorocarbon-244
Hydrochlorofluorocarbon-251
Hydrochlorofluorocarbon-252
Hydrochlorofluorocarbon-253
Hydrochlorofluorocarbon-261
Hydrochlorofluorocarbon-262
Hydrochlorofluorocarbon-271
All isomers of the above chemicals