O-Rings Inc.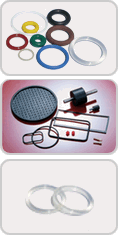 O-Rings, Incorporated was established in 1958 to service the aircraft industry. The primary customers at that time were The Boeing Company, Douglas Aircraft, Hughes helicopters, and Beech Aircraft. In time, the company performed kit business for the United States Airforce, Army and Navy. O-Rings' customer base now includes many manufacturing companies and various end users. Along with Acushnet Company, O-Rings developed the material for the AN6225-XX V-Ring series that conforms to QPL AN6225. Their designation for this material is P-JS-103-1, which meets MIL P 5516, Class A. O-Rings is an authorized distributor for Parco, International Seal FNGP, Acushnet Company, and furnish parts from Parker Seal.

O-Rings Inc. is MILSPEC CERTIFIED
For More information, please visit the website of O-Rings Inc.